Attorney at Law | Divorce Attorney | St Johns County
Attorney Profile
Christopher ("Chris") Taylor grew up in the Rocky Mountain West in Colorado and Montana. Chris now resides with his family in St. Johns County  and is the founder and divorce attorney at The Taylor Law Office, PA .
From an early age, Chris knew his calling was to advocate for clients as a lawyer. Chris retains this passion by maintaining an active practice working directly with clients and keeping abreast of the changes in Florida family law. His passion can be seen in his commitment to continuing legal education. Chris has earned over sixty three hours of continuing legal education credits in family and appellate law in 2015 alone.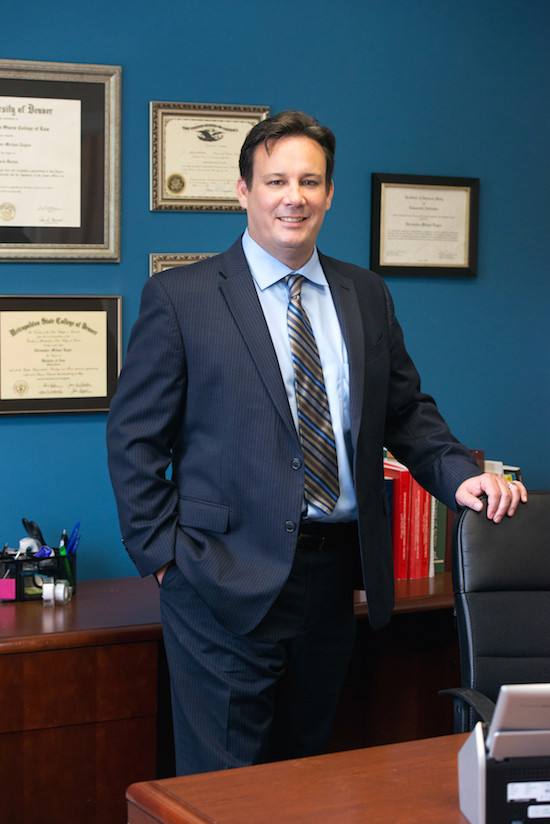 Chris focused his undergraduate education in pre-law, attending the pre-law program at Metropolitan State College of Denver, which included classes taught by the then Chief Judge of the United States District Court, District of Colorado, Sherman Finesilver and Constitutional law scholar, Norman Provizer.
Following college, Chris attended the University of Denver, Sturm College of Law, graduating a semester early. While in law school, Chris interned for the Denver City Attorney's Office gaining experience in diverse areas of law, including, alternative dispute resolution and contract law.
Following law school, Chris began working in a civil litigation law firm handling a wide range of matters, then later as a solo practitioner specializing in family law.
After relocating to Northeast Florida with his wife, Lacey, a fourth generation Florida native, Chris worked for over five years as an in-house attorney for a worldwide online media company handling civil litigation, intellectual property matters, contracts and a wide range of business transactions. The experience gained as a business attorney, provided Chris with valuable experience on how to run an efficient business in addition to understanding in-depth financial issues that are often associated with divorce cases.
Chris resumed the practice of divorce and family law in 2012 with the founding of The Taylor Law Office, P.A. The Taylor Law Office was founded with the goal of bringing quality legal representation to St. Johns County residents at reasonable prices. Chris is passionate about pursing his lifelong goal of advocating for clients and assisting them through difficult situations with aggressive, compassionate, intelligent, organized legal representation.
Bar Admissions:
Colorado (Inactive), 1999
Florida, 2010
United States District Court, District of Colorado, 1999
United States District Court, Middle District of Florida, 2010
Education:
Metropolitan State College of Denver, Bachelor of Arts, 1995
University of Denver, Sturm College of Law, Juris Doctor, 12/1998
Practice Areas:
Family Law